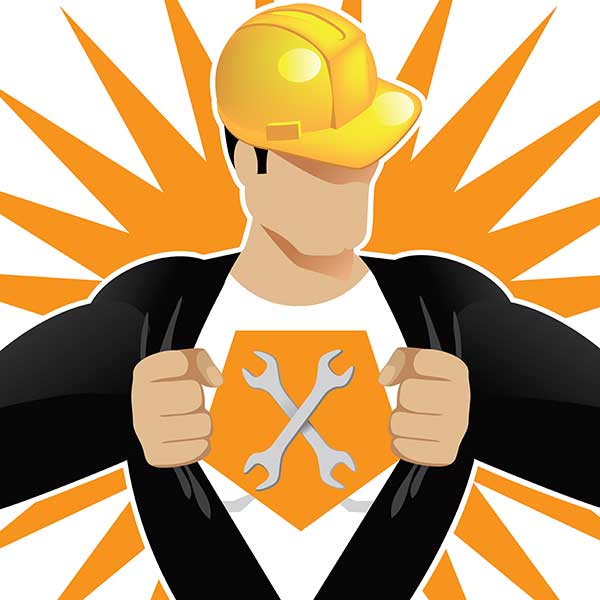 We are heating and cooling Professionals! We maintain a high level of quality among our staff. All of our installers and technicians are trained on a regular, on-going basis. We, and they, are certified by the following industry organizations:
Bonded & Insured
Licensing: FRC-X5481, St Charles County License Number – MB15-000006, Jefferson County License Number – M131, St Louis County License Number – FRC-X5481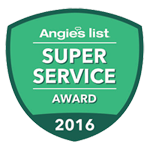 Angie's List
More than 3 million households nationwide check Angie's List reviews to find the best local service providers, like roofers, plumbers, handymen, mechanics, doctors, and dentists. And that's just the short list. We collect ratings and reviews on more than 720 different services. The people who join Angie's List are real folks looking for a way to find trustworthy companies that perform high-quality work. Jim's Heating & Cooling is a proud member of Angie's List and also the winner of the 2016 Angie's List Super Service Award.

Elite Comfortmaker® Dealer
Elite Comfortmaker® dealers will work with you to find the heating and cooling solution that best matches your home, your budget and your comfort needs.When you choose Comfortmaker® heating and cooling equipment, it means your home comfort is backed by superior engineering and quality manufacturing so you can enjoy more important things. Each unit is 100% run tested, and we design our products to give you the best in quality, energy efficiency and reliability. We deliver products that give you the most in home comfort so you can enjoy comfort with confidence.

Mitsubishi Diamond Contractor
Our MEUS Diamond Contractors are independent dealers with the highest level of accreditation, training, and hands-on expertise who have invested time to professionally develop their craft at one of Mitsubishi Electric's approved training centers.
The only way that you can be certain of full warranty protection and unmatched performance is by purchasing your Mitsubishi Electric product from an authorized dealer.
Mitsubishi Electric Cooling & Heating has selected the finest HVAC distributors in the industry to carry these products and, working with them, we have assembled the best and most knowledgeable HVAC contractors (our Diamond Contractors) to provide you with the finest sales, installation, and service support possible.
We have spent millions putting this team in place to serve you and we highly recommend that you call upon this network as your best and most reliable source for Mitsubishi Electric's high quality and reliable split-ductless products.

North American Technician Excellence (NATE)
North American Technician Excellence (NATE) is an independent, third-party organization that develops and promotes excellence in the installation and service of heating, ventilation, air conditioning, and refrigeration equipment by recognizing high-quality industry technicians through voluntary testing and certification. Our technicians have passed the rigorous testing necessary to qualify as NATE Certified Technicians.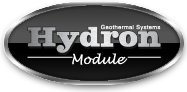 Hydron Module Geothermal Dealer
The Hydron Module brand is founded on the basic principle of quality craftsmanship. From inception, Hydron Module geothermal systems have been built with the simple idea of good people taking pride in producing the best products.
Hydron Module is proud to provide highly efficient, reliable and quiet operating, year-round comfort solutions for your home or business. Our diverse product line offers a solution for any application.
Hydron Module Systems are manufactured in the heart of America. Pride in workmanship has been deeply embedded in the culture of our company. Every department places a high value on integrity and complete customer satisfaction. "World Class Service - Hometown Values" is far more than a slogan, it's a way of life.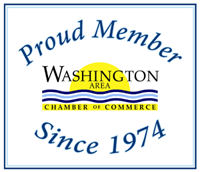 Washington Area Chamber of Commerce
The mission of the Washington Area Chamber of Commerce is to provide services that strengthen the capacity of our members to prosper and grow and to enhance the region's economic climate and the quality of life of area residents.
The Chamber will promote the economic well-being of the area through controlled, high-quality industrial growth as well as through strict attention to issues important to the continued viability of existing area businesses. The Chamber will enhance quality of life by providing active leadership in the support of life enrichment activities and programs intended for the benefit of all area residents.