Heating & Cooling Tax Credits : What Happen to Them?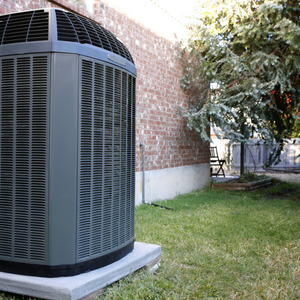 January 16, 2012
A customer from Wildwood, MO asked me a question about Tax Credits and incentives regarding the purchasing of a new heating & cooling system. He wanted to know what is available to him today. The tax credits for conventional heating and cooling systems expired on December 31, 2011. These systems would include any air conditioner, heat pump, or furnace that exist other than Geothermal. The Geothermal Heat Pump tax credit is still in force until the end of 2016. So if you are in the market for a new heating and cooling system, and Geothermal is not an option you are looking for, there is no tax credit available.
Many geographical markets may have incentives or rebates availble from utility companys. In Missouri, Laclede Gas and Missouri Natural Gas Companies have rebates avaible for high efficiency gas furnaces, and for programmable thermostats. Rebates can be as high as $225. You would need to check with either company for the availability of funds for this program.
In Missouri, Ameren had implemented the "Check Me Plus" program that offered a variety of incentives to replace or repair your air conditioner or heat pump. This program has been cancelled.
Several co-op utilities offer additional incentives for "dual fuel" systems and geothermal heat pumps. There are some rules for qualifying for these rebates. You would need to check with your co-op utility in order to see what qualifies.
If you still would like to wait and see if there are any additional incentives for replacing your heating & cooling system, several manufacturers, like Carrier, offer seasonal rebates for new systems. They typically begin in March and go through June.
If you are looking for a new heating & cooling system, research your options and ask questions from your heating & cooling professional. There are incentives available; so match the timing of your search for a time when you do not have to make an immediate decision, and take advantage of the efficiency options and incentives available before your furnace or air conditioner gives you no choice.