What Are My Choices in a Thermostat?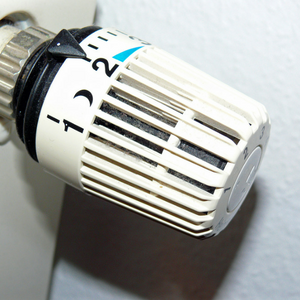 November 23, 2015
The first question you have to ask yourself with selecting from the multiple thermostat options is – what type of system do I have? Below is a list of the different systems most homes have.
Single Stage
Meaning you have a gas, oil or electric furnace with an air conditioner. The gas furnace can be either natural or propane.
Two Stage
These are typically heat pump systems, but many two stage air conditioners are in the marketplace today.
Multi Stage
These are all stages above 2. These are typically two stage heat pumps or a geothermal system.
This can all be confusing, and we find that consumers very often buy the wrong thermostat when the go to the big box or hardware stores.
Now the fun part of selecting a Thermostat begins!
First choice is the Non-Programmable Thermostat. Its purpose is the most basic. You set it on cool/heat/or off, and move the temperature to where you want it to be in your home. It is also the least expensive.
Your next step up is the Programmable Thermostat. It provides you the option to have the thermostat change the temperature a set times during the day. The purpose of this thermostat is to lower or raise the temperature when you are not home in order to save energy.
Next, we move on to the Touchscreen Thermostat versions. These typically have more features and are programmable. Many have air quality and humidity features you will not find in a cheaper thermostat.
And last is the WiFi Thermostat. These thermostats range from non- programmable to programmable to versions with energy reports.
Your must have Wifi in your home for these thermostats to work. You can change the temperature and check on other features through you iPhone or Android device.
There are a variety of features in between these main categories of thermostats, such as size of display and back lighting and more. Consult you heating and cooling professional to discuss what thermostat and features best meet your needs.