What Does an Air Conditioner Tune-up or Clean-n-Check Entail?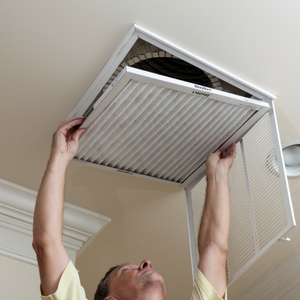 May 26, 2016
Yearly maintenance is an important factor in maintaining your system efficiency and improving long term reliability. A properly maintained system can operate up to 10% more efficiently than a dirty and neglected system.
A common comparison to your heating and cooling system is your automobile. Routine oil changes, tire rotations, checking fluids, and changing filters reduces break downs and provides you with a more reliable car. The same is true for your cooling system. Annual maintenance can eliminate unplanned breakdowns, and provide for additional years of reliable service. Regular maintenance can correct many minor problems before they grow into costly emergencies.
Most air conditioner manufacturers require proof of routine maintenance as a requirement of their warranty. The number one cause of heating and air conditioning system failure is lack of manufacturer recommended routine maintenance. However, remember that regular scheduled maintenance of your air conditioner ensures that your system is operating more efficiently and with less power consumption.
Changing your filters is the most important single action that you can take. In the beginning of the cooling season, it is also the most common diagnoses that we make on "no cooling" complaints.
During a typical clean-n-check, or air conditioner tune-up, the following items should occur depending on the type and manufacturer of the unit:
Clean or Replace Filter
Clean Condensate Drain & Outlet
Clean Blower Motor, and Oil if necessary
Inspect Evaporator Coil, Blower Housing, and Belts (if used)
Was Condenser Coil
Clean Condenser Fan Motor
Check Amp Draw & Voltage
Check Temperature Drop
Make system recommendations
A common question asked by many consumers is how much should this cost me? Everyone is looking for the best deal. However, if it sounds too good to be true, it most likely is. An exceptionally low price means that they are less likely to do a complete and thorough cleaning or inspection of the system, or they are looking for ways to add additional service or repairs to raise the price. A typical fair price range is usually between $95 and $125 per system. During pre-season, you can find specials as low as $75. This is usually before peak season, during the slower part of the year for the Air Conditioner contractor. If a price is extremely low, such as $39.95, I would refer to the phrase "Buyer Beware".
In summary, here are some of the benefits you can receive from participating in an annual maintenance agreement:
Longer equipment life
Maintain warranty
Energy savings & improved system efficiency
Reduced repair bills
Convenience
Reduce unplanned breakdowns
Priority service
Repair discounts
You can learn more about Clean-n-Check services from your local heating and cooling expert. In the Washington, Missouri area talk to Jim's Heating and Cooling by calling 636-239-3581. You can also learn more about our air conditioner tune-ups on our website.